As part of The Art School's Guest Chef Dinner series to perk up the January blues, we welcomed four of the nation's leading chefs to delight the foodies of Liverpool. All four special menus went down a treat, creating a thriving atmosphere during the dark post-Christmas weeks.
Read on to see how each of the Chefs performed…
Tom Parker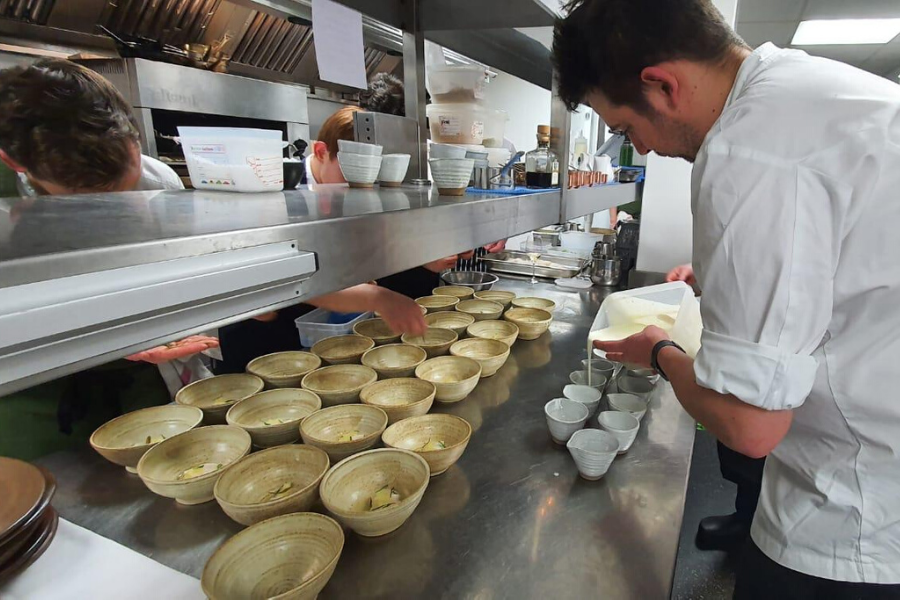 Launching our guest chef season was Tom Parker, who exceeded our expectations for a buzzing first night in mid-January. Tom Parker first earned his stripes at Nigel Haworth's Northcote Manor as the youngest sous-chef to serve there, and where he garnered Young Chef of the Year in 2011. He's now at the helm of the White Swan at Fence and the proud recipient of a Michelin Star.
Tom's inspiration comes from his childhood memories, trying out his grandmother's recipes, enjoying summers in France and picking berries near his Lancashire home. He loves to breathe new life into traditional desserts and is an advocate for using locally-sourced ingredients.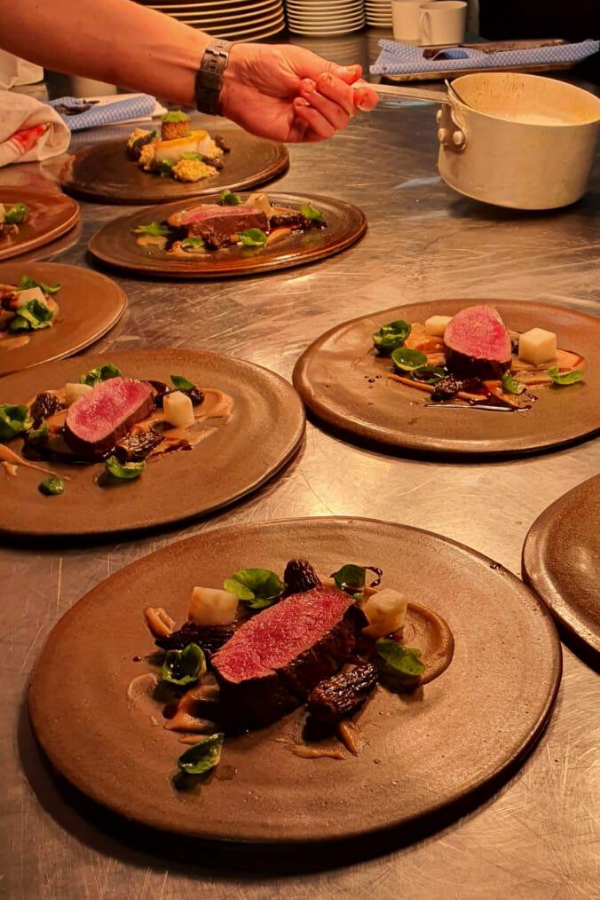 For our guests, Tom and the team prepared a flavoursome marinated Orkney scallop with English wasabi for a sneaky kick, complemented with sturgeon caviar. Next in line was a deliciously satisfying West Coast turbot with seaweed dashi bringing an interesting twist. The main course did not disappoint, with Yorkshire venison, celeriac and Périgord truffles. To play on the sweet tooth guests were brought a pre-dessert of rich hot and cold caramel, and to conclude Tom paired coconut and Mexican lime with a chocolate soufflé.
Tommy Heaney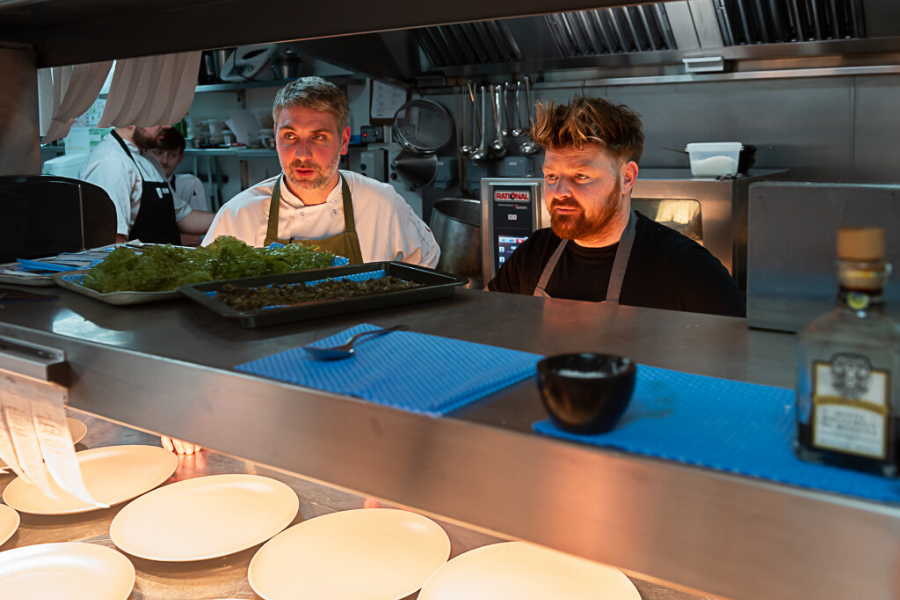 The following week, we opened our service door to Belfast-born Tommy Heaney, whose journey to culinary prowess was not a linear one. He took inspiration from the US, Australia and Thailand before settling in Cardiff where he made his name in the industry with The Great House and now is a familiar face on TV.
Tommy is skilled in the classics while never afraid to be experimental. He's learned a bit from every chef he's worked with along the way and Tommy's cooking ensures he uses every part of an animal or ingredient to contribute towards the dish, consistently pushing the boundaries of creativity.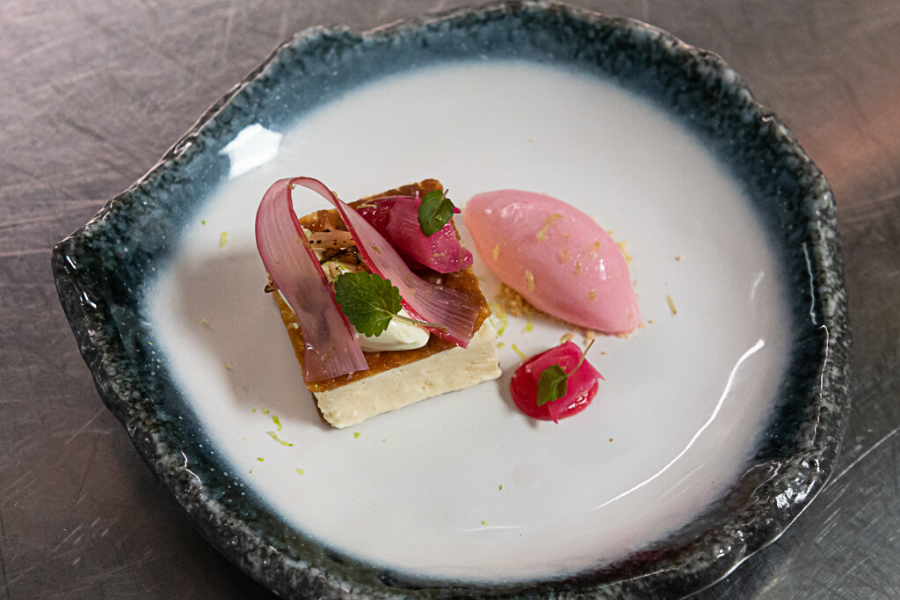 Tommy delighted our guests with a starter of chalk stream trout tartare, apple, gin and horseradish. Followed by Peterhead hake with cider beurre noisette and then St Asaph lamb prepared with anchovy and mint for an exquisite flavour combination. For dessert, you can't go wrong with chocolate. Tommy's chosen pairing of sea salt and the arbequina olive made for an unforgettable taste sensation.
Steven Doherty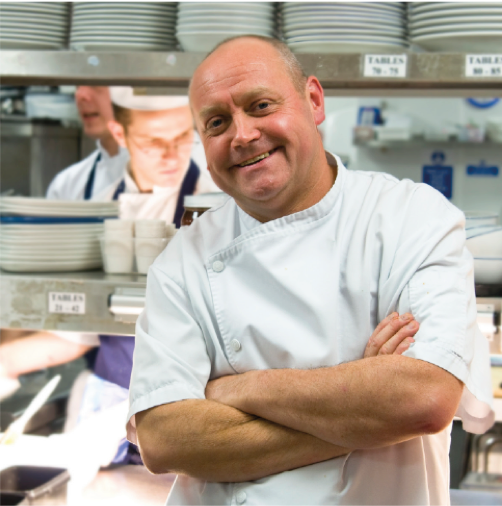 Tickets for 'Lord Doherty' were truly flying off the shelves given his huge legendary status; he's the first English chef to run a three Michelin star kitchen at La Gavroche having taken over from Albert Roux. He's now only one of twenty UK chefs to be awarded the title "Master of Culinary Arts."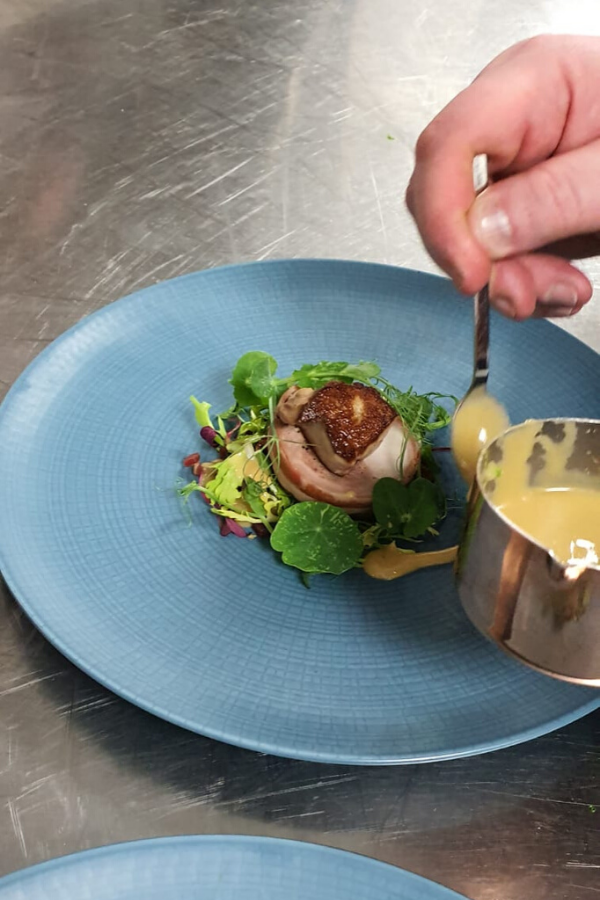 In his cooking, Steven prioritises local produce with classic techniques and, importantly, a relaxed atmosphere. This is demonstrated in his menu choice for Art School, which reads as a celebration of the British Isles' natural bounty. The meal started off with Lakeland rabbit with foie gras served with a winter salad. Lemon sole with salmon and lobster mousse was a veritable treat for the taste buds for our intermediate course, and came with shrimps sourced from nearby Southport. Highland red deer venison stole the show with its accompaniment of mushroom and truffle risotto. The dinner was topped off with a Cox's Pippin tatin with crème anglaise.
Kuba Winkowski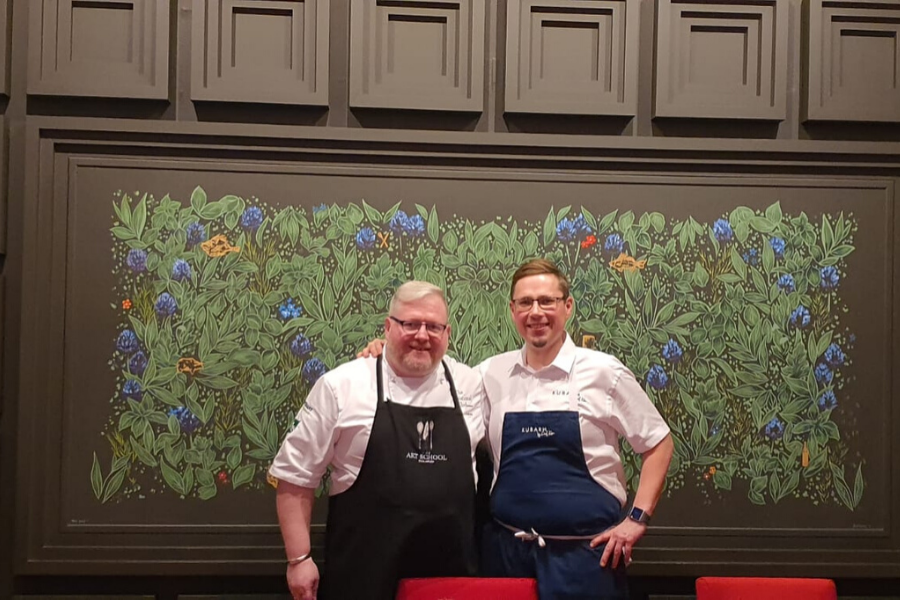 With a particularly special last-minute addition on the cards, we were overjoyed to be graced by National Chef of the Year 2019, Kuba Winkowski. Way back when Kuba's apprenticeship began at Le Manoir where he then moved into a sous-chef position at The Feathered Nest Country Inn in 2009. Just a year later, Kuba was promoted to the role of head chef where his unique vision and innovations saw this 18th century malthouse bloom into what is now today, one of the UK's most celebrated gastropubs. Kuba continues to flex his creative muscle developing "Kubarn", a boutique restaurant concept, which believe it or not, is currently situated in his back garden.
Since visits to Kubarn are by appointment only, it was a real privilege for Art School diners to experience his unique blend of Polish influence and local ingredients using a variety of traditional techniques. When asked, Kuba describes his cooking as "English tapas."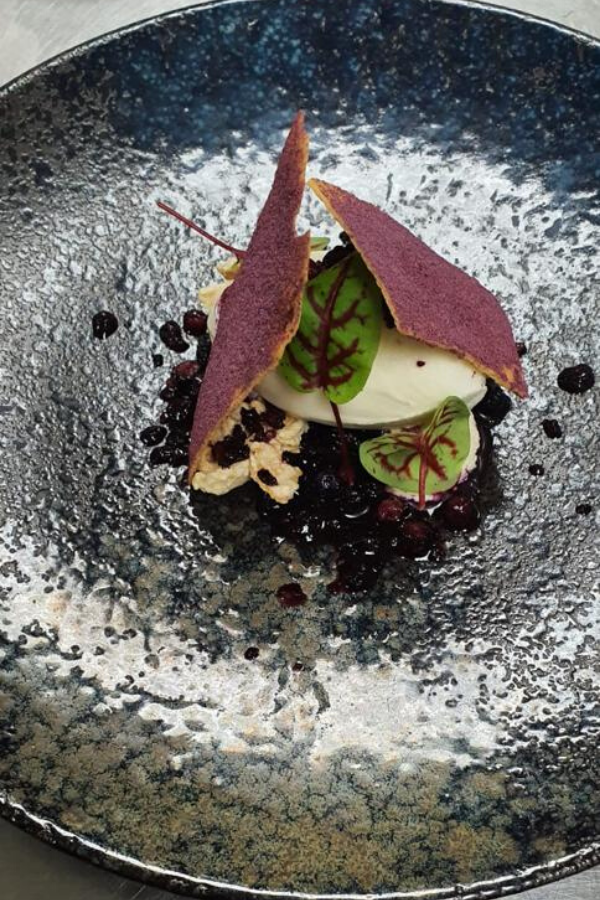 Guests got the opportunity to try out some international delicacies courtesy of Kuba's global-inspired menu, including wagyu beef tongue with charcoal potato and horseradish, Peterhead cod with cuttlefish ragù in a cider broth, salt-aged duck with dumplings and ending with a dessert of Polish bilberries, halva and goat's milk ice cream.
In addition to the first-rate food offering provided by our chefs, we can't forget the spectacular wine paired by our sommelier team. A few of which were taken from our 'Art of Wine' collection, and not to mention the Charles Heidsieck N.V. on arrival. Somewhat of a must-have!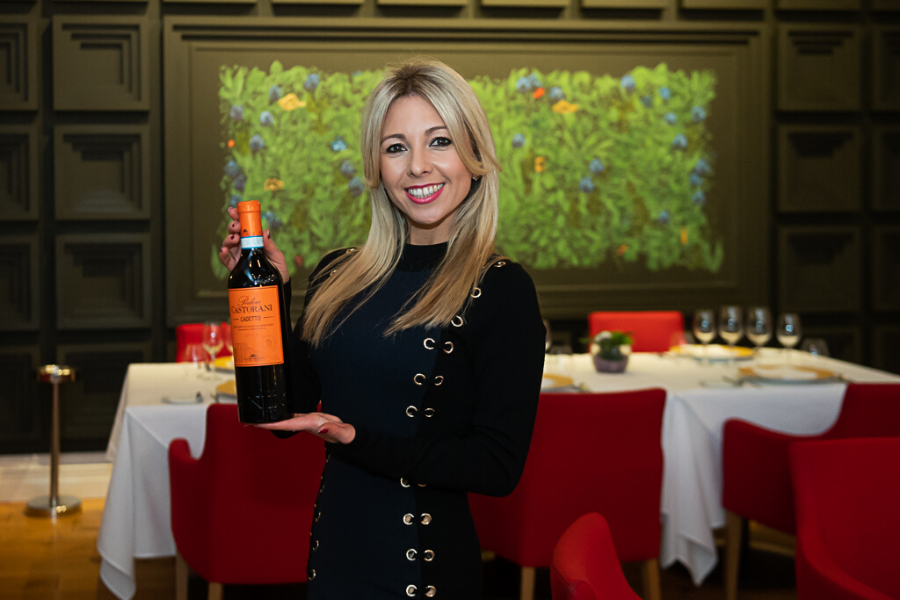 Stay tuned for more unique gastronomic evenings such as these, we've got some interesting partnerships in our sights. Thank you to each of our guests for supporting us, and of course these spectacular events.