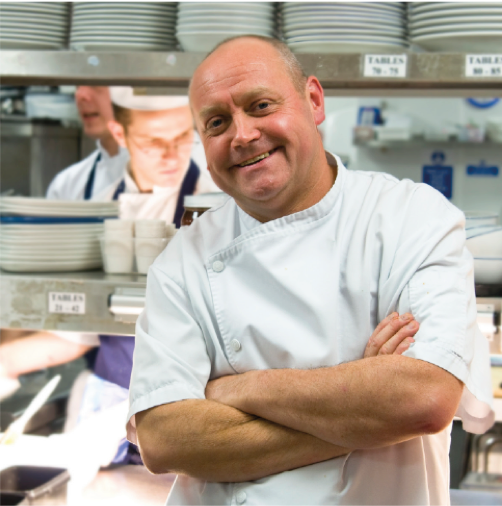 Steven Doherty – Guest Chef Dinner
The First Englishman to achieve 3 Michelin Star standard.
Steven Doherty is a Master of Culinary Arts. He was the first Englishman to hold and run a three Michelin Star restaurant, at Le Gavroche. Steven joined Albert Roux's iconic Le Gavroche as a Commis Chef, working his way up to become Albert's sous chef. He was head chef for four years, maintaining the incredibly high standards needed, until Michel Roux Jr took over from him. A genuine culinary legend Steven became only the fifth chef in the country to win the Master of Culinary Arts award in 1991. Only twenty chefs have been awarded the title to date.
Menu to be announced.