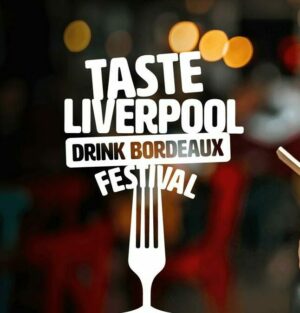 Taste Liverpool, Drink Bordeaux
2 – 5 June 2022
Enjoy the perfect day out with friends and family, as Liverpool comes alive to celebrate its food and drink revolution with a brand new festival.
'Taste Liverpool. Drink Bordeaux' takes place from 2-5 June to coincide with the Queen's Jubilee Celebrations. The team behind the festival, including some of the city's best known chefs and restauranteurs, are promising 'the most delicious weekend of the year'.
The new food and drink festival, in collaboration with the Bordeaux Wine Council and the French Government, celebrates Liverpool as the UK's host city for Bordeaux Wine Festival in 2022.
The festival will redefine 'street food' as three of the city's foodie destinations Hope Street, Bold Street and Castle Street become immersive food experiences with takeovers by local restauranteurs and producers, cookery demonstrations and food-inspired cultural events with venues offering special festival menus.
Say "bonjour" to some of Bordeaux's world-famous wine producers. They'll be arriving in the city as part of the partnership with Vin de Bordeaux to showcase some of the region's finest wines, alongside tastings and masterclasses.
What better way to discover Liverpool's culture, than exploring the exciting, independent food and drink scene.
June 2- 5. Liverpool City Centre.